I am so happy and proud for our Fifty Shades Grey leading actress Dakota Johnson for winning Favorite Dramatic Move Actress from People's Choice Awards 2016 last night. She really deserved it. She looks simply beautiful in that sexy gray two piece outfit.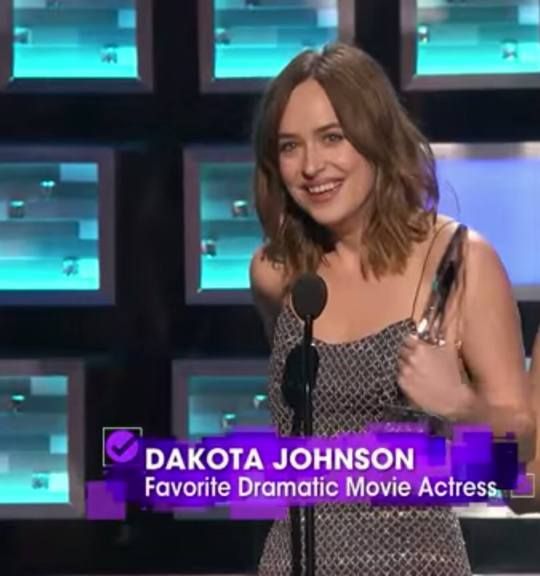 What is so special about the People's Choice awards? It is because the fans voted for all the winners. I know that I am not the only who voted Dakota Johnson for portraying Anastasia Steele from Ms. E L James novel Fifty Shades Of Grey. Congratulations Dakota Johnson and wish you and the other cast I hope in more awards. I am looking forward for the shooting of the second movie Fifty Shades Darker.
Here is video of Dakota Johnson accepting her award. She is really one funny and sweet girl. No wonder many fans adore her.