I am a member of the Filipino-American in Western New York since I had my first-born. Every year they have the Christmas party. You can be a part of this group if you live close to Buffalo area. The membership is $25 for the family for the entire year. I always pay my dues during the Christmas party. They also ask each member to share a dish. All the kids from 12 under can receive a gift from Santa Claus.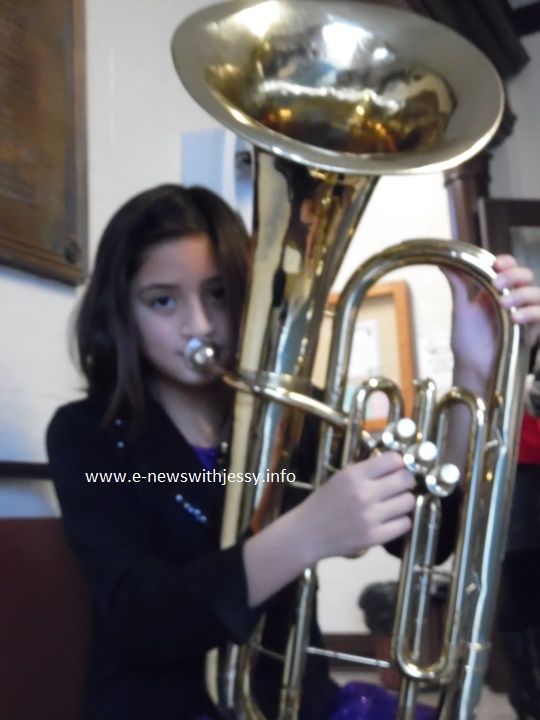 I always looking forward for the Christmas party though they also  have activities for Summer picnic and Filipino Day. There is game after the lunch. There is also talent show for the kids that want to participate.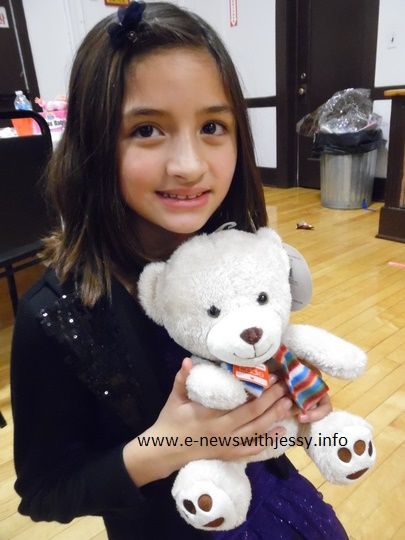 My summer babe surprised me last year when she went up in the stage and sing. This shy girl of mine has built her confidence. This year she told me that she wants to bring and play a Christmas song "Jingle Bells" on her baritone. She was the first to perform.
The party is so loud and some kids are up in the stage playing. You can hardly hear what she plays here. Nonetheless, we are all so proud of our summer babe. She even got a surprise gift after she performed. She got a bear and she called it Eddie. Actually all the kids that performed received a bear stuff toys.