I am not a fan of violence movie but I am a fan of Dakota Johnson who stars in Fifty Shades Of Grey. It is the reason I watched the movie Black Mass. It also stars Johnny Depp. I know he is a great actor. This movie also is a true story.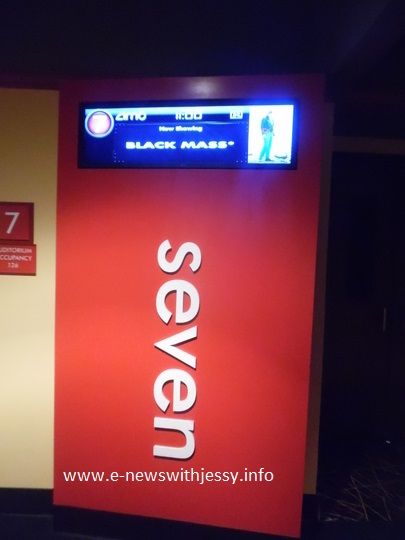 My hubby does not like the idea that I watch the movie by myself. He is working and he cannot watch with me. I do not mind watching the movie by myself. I clicked the ticket that night on Wednesday. I have a $10 free to use to any movie from AMC Theaters. The movie cost $5.49.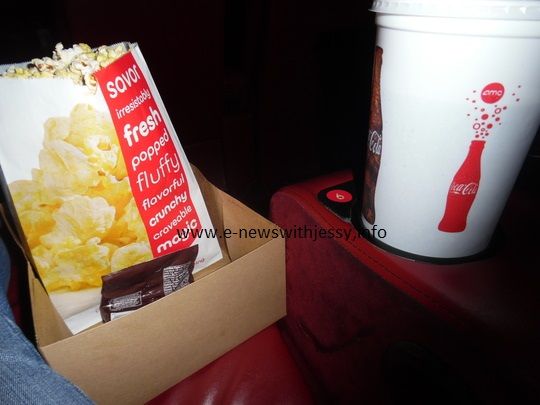 I left home 30 minutes before 11 that Thursday morning. The movie is two hours. I still have time to catch my kids when they home from school. I ordered popcorn, pop and M &M's for my snacks. I used the remaining reward and cost me just $10 for my snacks. Everything is bigger in size as I am member of the theater reward cards. You get $10 reward if you spent $100.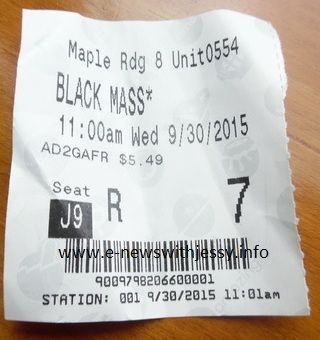 >
I rated the movie 4 1/2 stars for violence other than that it is an amazing movie to watch. My girl Dakota Johnson though has a small part is doing fantastic. How about you? Are you a fan of true story movie? What is the recent movie you watched?
By the way, here is the trailer for the Black Mass movie? See for yourself.