I was very happy that the trailer of my favorite book turn into a movie Fifty Shades of Grey trailer is on while watching Addicted in the movie theater.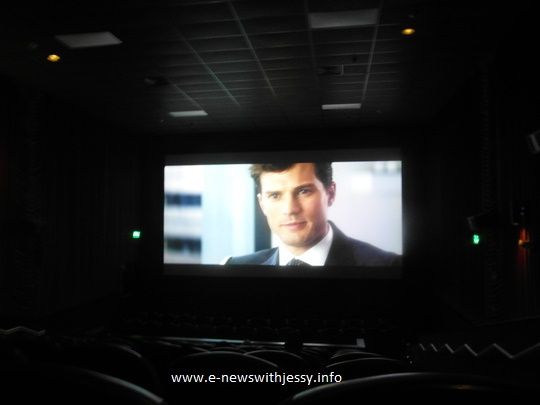 I was very excited to watch the trailer.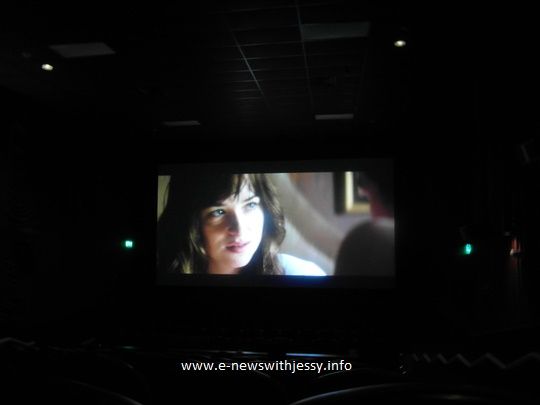 It looks so good in the big screen.
These are some photos that I took and turn out not blurry. Most of the photos I took are blurry.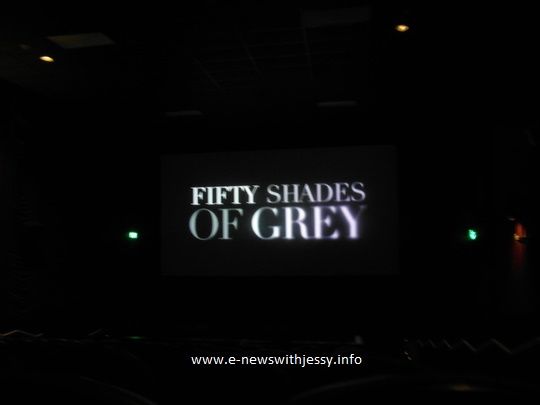 I guess I was very excited.  I cannot wait to watch this movie next February. This movie is phenomenal. I cannot freaking wait. I hope that February will be here soon before I know it. The movie Fifty Shades of Grey stars Jamie Dornan as Christian Grey and Dakota Johnson as Anastasia Steele. This book is the famous author E L James and directed by Sam Taylor Johnson. How about you? Are you excited to watch Fifty Shades of Grey the movie or not?