The official release of the movie Fifty Shades of Grey is on May 8th. The DVD will come first. The DVD/Blu-ray combination will release few days after. I ordered bought copies of DVD and combination of DVD/Blu-ray. I just cannot wait. I ordered my DVD in Amazon. I found a better version of DVD/Blu-ray in Target. I cannot wait to receive those copies.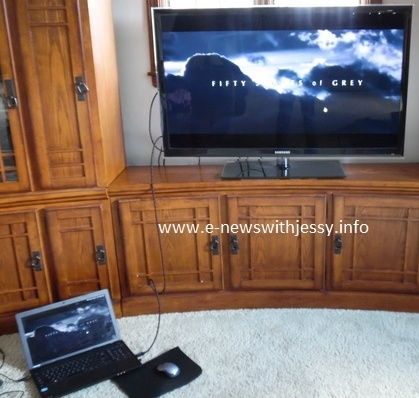 Anyway I found Websites of the movie Fifty Shades Of Grey online. One is censored and one plays in each episodes. I watched the one with the episodes. It is not censored. I know it is illegal to download a copy. I do no know how they did that. I love the episodes better. I can pick to watch my favorite scenes in the movie. I am stuck between the Elevator scene and the It was nice knowing me. I just cannot wait to get my copy. I can watch some extras too. For now Mr. Grey looks fine in our TV. Thank you
HDMI
you bring the magic of Mr. Grey to our TV.